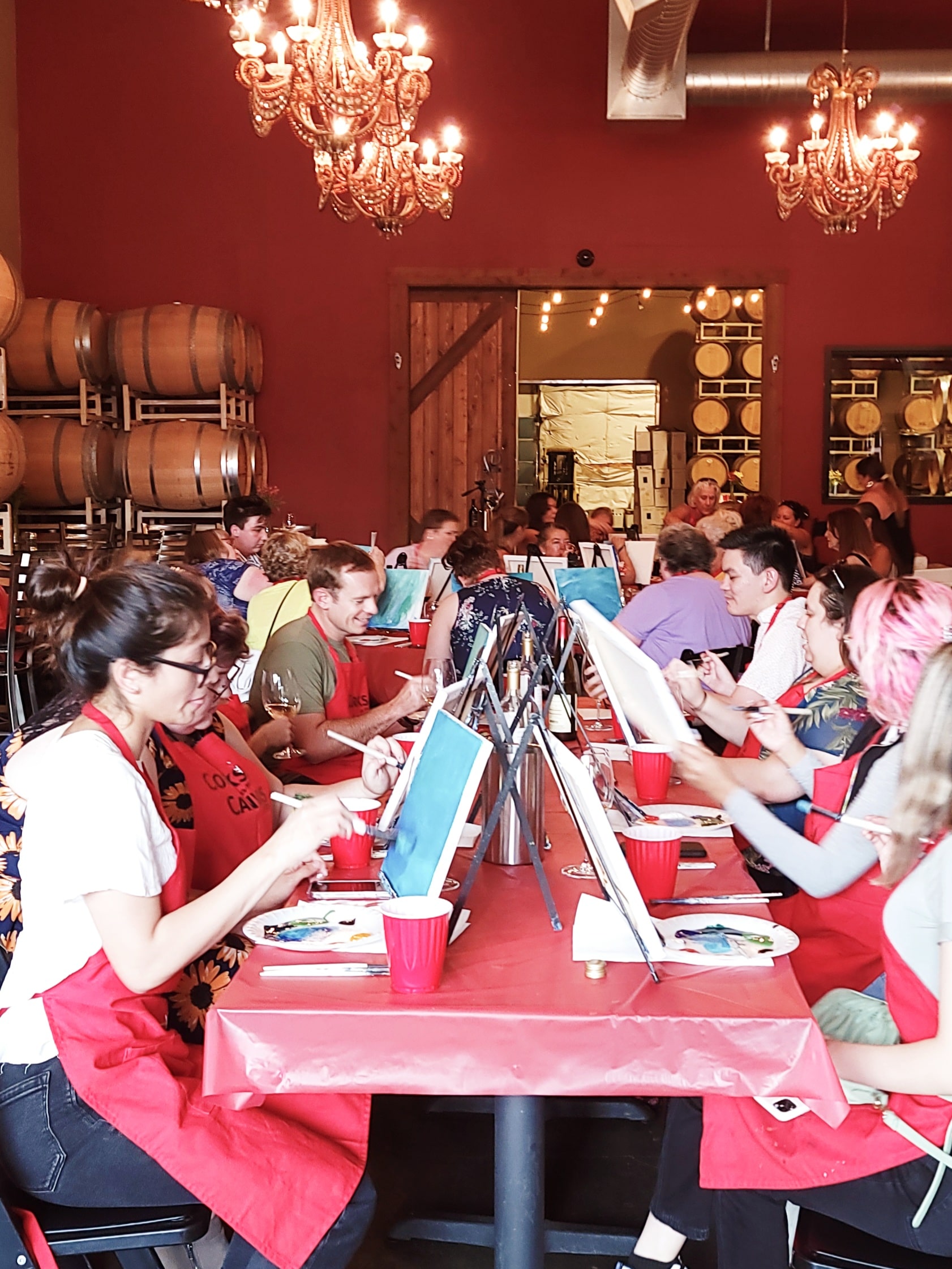 Private Events
Cheers to That!
From corporate events to special occasions, we can help you create an experience that will be memorable for your guests and easy on you. We've expanded our creative horizons to include more than painting and have fun new ways for your team or friends to socialize and create together no matter where they live. We are able to offer in-person events with limited capacity and are continuing to offer virtual events as well. Let's get this party started!
Contact Us
Inquire today and learn how to get started hosting your own private event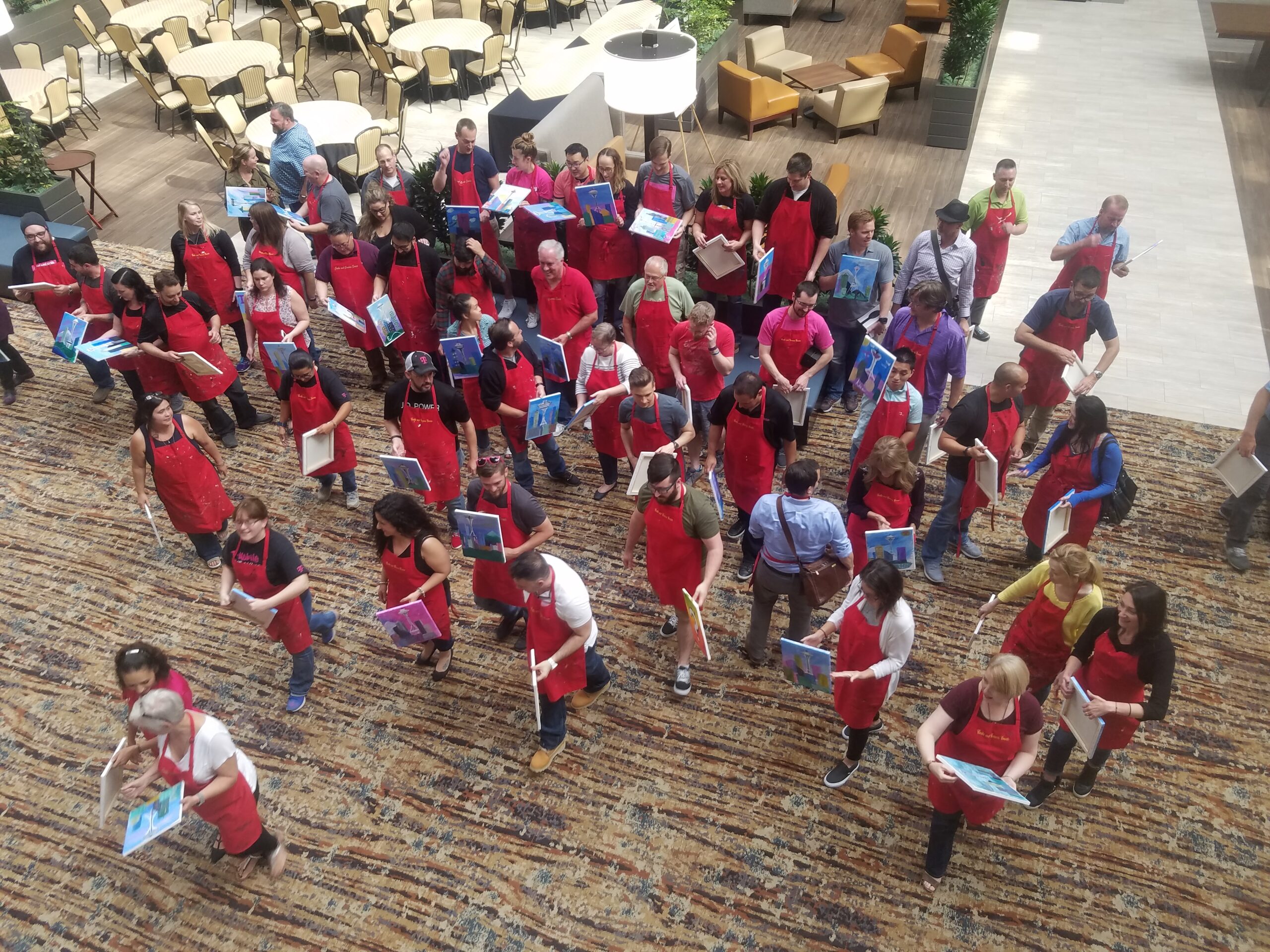 Lucky for us we don't have a studio, instead we have dozens of great winery and restaurant partners that you can host your event at or we'll can come to your office or home. Either way, we're happy to make recommendations and help you decide on the best venue or location to host your event.
Private events range in size from as few as 8 to as many as 100 plus. Price per person ranges based on the size of the group and the selected activity. We are happy to travel to locations outside greater Seattle (travel fee may apply). Please email us for a prompt pricing quote.
Being creative reduces stress, builds confidence and helps with problem solving. It's a great way to bring the team together and it's just plain fun! Currently we're booking Virtual and In-Person Paint and Plant Events.